Prayer Topics
Monthly Prayer Gathering
Join us to pray for the work of our fellowship, for the communities in which we live and work, and for the wider church.
St Mary's Church (or Hannen Room), third Thursday of the month, Time: 8 - 9 p.m.
Paul wrote in Colossians 4:2 :
"Devote yourselves to prayer, being watchful and thankful. And pray for us, too, that God may open a door for our message, so that we may proclaim the mystery of Christ".
Special Prayer Needs
Prayer is sometimes requested for particular needs in the Parish or for those with health or bereavement situations. Consult the Newsletter for any such requests.  
Thy Kingdom Come 2019
Ascension Thursday 30th May - Pentecost Sunday 9th June  
Thy Kingdom Come is a global prayer movement that invites Christians around the world to pray for more people to come to know Jesus. A prayer diary is available across the parish that will help us to pray for loved ones, our communities, nation and world.
Thy Kingdom Come Prayer Diary 2019.pdf

Find out more about the background to thiis movement in the following YouTube video: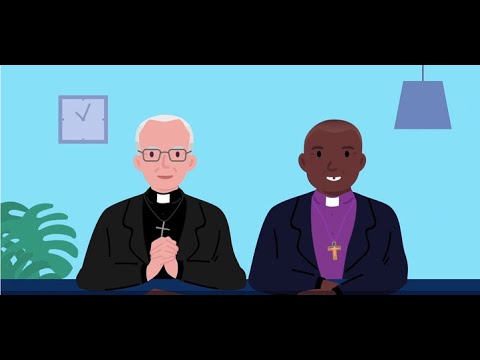 You can also download other resources to help you pray as a family or an individual, visit www.thykingdomcome.global/
We invite you to take part this year, along with 1 million people, from over 65 denominations in 114 countries around the world. Archbishop Justin prays, 'that God will bless you as you change the world, and as you work through your daily life God will change you.'